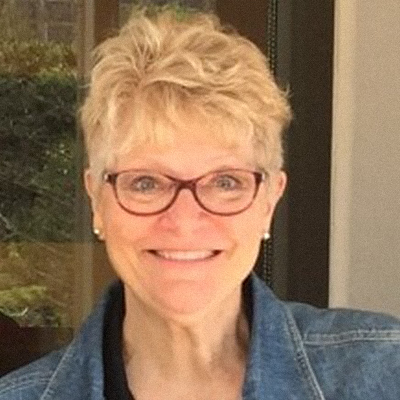 Barbara Marshall
sage7topia
Senior Mentor
Barbara is a Senior Mentor with the Veterans' Transition Forum (VTF), a Business Ownership Coach with FranSelect and an Artist.
Barbara retired from the USAF after 20 years as a MSgt and went on to have a successful career in banking and finance. For 16 years she worked as a District Sales Manager where she led management teams for nine banking centers in St. Louis. Responsibilities included new account sales and loan goals, training, and personnel management/development, execution of marketing/growth plans, business strategies, cost control, and maintaining high customer service standards.
In 2009 she decided to invest in her own business and for the past 8 years she held a Sport Clips hair salon franchise. In May of 2017 she sold the business, to concentrate on being a FranSelect Coach, and a volunteer with the Veterans Transition Forum working primarily with women veterans, helping them to find the right business.
Barbara has a BA, Sociology & Anthropology, Cum Laude, Salisbury University, Salisbury, MD. She has completed courses toward a MS, Management at Webster University, St. Louis, MO and additional courses for an MBA at Wilmington College in Wilmington DE. Barbara is also a Graduate, National School of Bank Card Management, Northwestern University, Evanston, IL.
Barbara's recent community leadership activities include the following:
St Louis Wind Symphony Board of Directors

Elected to Board 2014 – 2016 (Director of Marketing 2015, 2016)

Creve Coeur/Olivette Chamber Board of Directors

Elected to Board 2013 – VP of Member Services 2014 & 2015

2014- Volunteer of the Year- Creve Coeur/Olivette Chamber of Commerce
2014- Wall of Honor Inductee – Unionville High School
St Charles County Arts Council and Lillian Yahn Gallery Board 2009 to 2013 (President 2010 to 2013
Volunteer Reader, Talking Tapes, Textbooks on Tape, 2001 – 2008

Elected to Board of Directors, 2006 – 2009